ART UNDER THE TREES
OF MOUNT GRETNA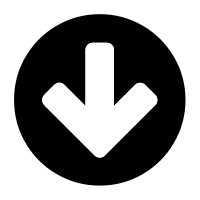 Click on a class to sign up & pay
All classes are held at 3 Summer Arts's studio, located in historic Mount Gretna, PA
About
Art Instructor Patricia Reichenbach
Studio Owners Scott & Patricia Reichenbach have been lifelong residents of Mt. Gretna. Patricia has been teaching the Bob Ross technique as well other various creative techniques for over 22 years. Certified in all levels of Bob Ross, Patricia has spent the last 19 years traveling the US and abroad teaching for the Bob Ross Company and the Martin/F. Weber Co. as well as a column in Quick and Easy Painting and PaintWorks magazine for 12 years. Each issue she created a painting, photographed the steps and wrote the directions to share with the readers. Patricia says she truly enjoyed creating for the magazine but times are changing and the magazine folded and the Martin F./ Weber company was sold.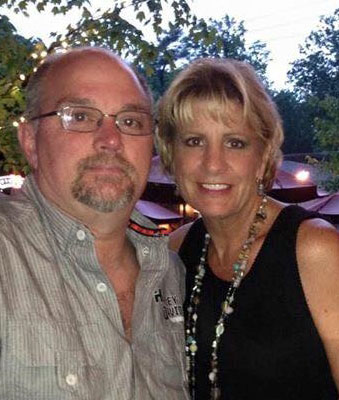 Patricia and her husband built the studio adjacent to their home. She stills travels for Bob Ross as well as other companies such as Royal and Langnickle teaching and demoing. But her main focus right now is teaching classes in their studio. A seasoned teacher she makes every student feel at ease and excel in their painting skills.
WHAT MY STUDENTS ARE SAYING
"Taking classes with Patty has been an empowering experience. I never thought that I could create art, and she is giving me the tools to see that I can." –Kate; Mt. Gretna, PA
"Classes are so much fun! It's so rewarding." –Diana; Lebanon, PA
"Patty is so encouraging. I love attending her classes, not only to learn, but to make friends. It is my social highlight of the week!" –Alexa; Lebanon, PA
"I'm very proud of what I have been able to accomplish at 3 Summer Arts. A new world has been opened to me, thanks to Patty!" –Sean; Mt. Joy, PA
Contact
3 Summer Arts Studio
Patricia Z. Reichenbach
14 Park Avenue
Mount Gretna, Pennsylvania 17064
Phone: 717-964-3330
Email: SummerArts@aol.com Class Policies
Please arrive 15 minutes early to get set up and settled in.
The studio is completely handicap accessible. The studio and parking are all one level with no steps.
Minimum age for students is 16 years old unless otherwise noted.
When signing up for a class, be sure to check the supply list. The supply list for each class can be found at the end of the class details for that particular class. As always if you have a question about the supplies please email us at SummerArts@aol.com or call 717.964.3330
Please arrive 15 minutes early to get set up and settled in.
Painting can be messy. Please wear old clothing, apron or smock. Even if you are a neat painter your neighbor may not be. Baby wipes are great for getting paint off your hands….and everything else.
Transporting your finished masterpiece. Keep in mind most projects will be wet when you leave. We offer a wet canvas box capable of transporting up to two painting at a time for sale at the studio.
Students are asked to keep their cell phones on silent during class.
Adult beverages, drinks and food are welcomed in the studio. There is a refrigerator, microwave glasses, and utensils available for student use.
We are smoke free. Students are welcome to smoke outside and please use the butt bucket.
There is a 72-hour (3 days) cancellation policy. To cancel your reservations please call the studio at 717.964.3330.
Classes are great gifts! Book a class for a friend! Just book the class in your friend's name! We can also make you up a certificate. Just give us a call!
Special note for those of you that have never taken an art/painting class before:
Honestly, no experience is necessary. Each step is explained and shown in detail so everyone no matter how experienced or not can follow. We welcome all skill levels. Just relax and enjoy "The Joy of Painting".

Frequently Asked Questions about 3 Summer Arts:
Do I need experience, I have no artistic talent?
Art is like anything else, you learn how to do it. The more you want to learn, the more you practice, the better you will get. The only thing required is a desire to create and ability to hold a brush with something ☺
I have done some art in the past, are my skills above or below what you teach?
If you have ever taken a class before then you already know, you learn something for any class you take! We have students in the class with art degrees, students that currently exhibit in various galleries. We also have many students that have never in their life picked up a paint brush! The classes are taught, step by step, at a very comfortable pace.
Is there an age limit?
Yes, I currently only offer adult classes. Minimum age is 16 years old because of the use of thinners in a class. The classes are sometimes attention intensive for younger students.
How long does a class last?
The class description will give you a general idea on the length of a class.
When signing up for classes remember that you never quite know when you are going to finish. It will depend on class size, project, etc. Nothing squashes creativity more than knowing you have to be done by a certain time to go out for dinner.
I do not like the smell of oil paints or I am allergic
The smell associated with oil painting normally comes from the thinner used to clean the brushes. We only use Martin/F. Weber Turpenoid in our classes. Turpenoid is proven to be the safest thinner available. If you have a problem with the smells of normal mediums and thinners you will be pleasantly surprised at the low odor of the paints and thinner. It also does not carry the heavy order associated with cheaper brands. The studio is also equipped with 3 exhaust fans that run constantly during classes.
What should I bring?
Each class is different. The supply list for each class can be found at the end of the class details for that particular class. As always if you have a question about the supplies please email us at SummerArts@aol.com or call 717.964.3330
For oil painting classes, baby wipes come in handy for sure! Also remember it is a painting class, wear something you are not concerned about getting paint on.
You are welcome to bring any food, beverage or adult beverage. The classroom is equipped with a refrigerator and microwave for your use. There is also bottled water and soda available for purchase. If you are taking an all-day class we do have a few local restaurants to order from if you do not wish to bring a lunch.
What kind of canvas should I buy?
I chose to tell you different canvas types from Michaels because I know there is one by most of my students. Most stores have their own brand name canvas. For my techniques we use a medium texture canvas. The medium texture canvas will come in student grade and a professional grade. Price will easily tell you which is which. Stay away from the red labeled canvases unless the class calls for it. Red labels (normally) mean smooth canvas. Michaels also has a green label canvas it is medium texture but heavy duty, and big! So for most of my classes you want either "Artist Loft" blue and tan label or the better quality Purple label.
Price range idea (7/17/2015)
16x20 student grade 2 pack $10.99
16x20 professional medium grade $13.99
16x20 smooth grade $18.99
Tip: Always buy the best quality equipment and tools you can afford.
Anything else I need to know?
Yep! Life is too short not to try something new, step out of your comfort zone it is fun! And don't put it off waiting for a friend to go with you. Painters seem to have a lot of common personality traits. The fact that you're reading this now means you will end up in a class with a bunch of people just like you! So stop putting it off and join us!

Privacy Policy:
3 Summer Arts Studio requires the use of your personal information for record-keeping and payment purposes only. We are committed to safeguarding your personal information, and will do so by using state-of-the-art digital technology and encryption services. We will not distribute your information to third parties. We may use your online information to contact you about class cancellations or other information regarding 3 Summer Arts. We require your personal information in order to provide you with an efficient and safe online class-booking and payment experience. Please feel free to contact 3 Summer Arts with questions about this website, our privacy policy and terms of use.